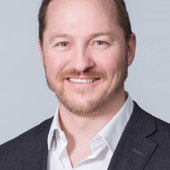 Ken Robert Løken
VP Professional Services – Public Cloud
I am inspired by evolving business. Through analysis of trends and understanding of the business situation and targets. The businesses I cooperate with and which utilize my services, will be developing a difference in the competitiveness of their area by innovation of their business.
Trends show that the key to evolving business, is commitment throughout the organization. Change Management in business culture is no longer only driven by the senior management, but the tools they build around the business. Employees adopt behavior when using technology. Increasing the speed of business evolution is accomplished through technology leadership, commitment of senior management and by user adoption.
Continuous innovate and increase speed in the business by advancing technology. Requires a strategy and roadmap that at constant change. Making the right choices are a symbiosis of users and operation of core critical value chains in business.
Professional Services focus on consultancy supporting business and technical advice. Architecting and engineering capabilities for adopting Public Cloud services.