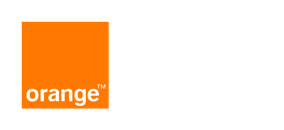 Välkommen!
We opened the doors to our Stockholm office in 2003 and have grown, developed and achieved many millstones ever since. In February 2021 we moved into our wonderful new office in Solna.
The office supports the feeling, culture and flexibility that is important to us. Creativity, innovation, technical expertise as well as professionalism is some of the cornerstones of our culture. We see the importance of investing in a good work environment where the office enables the hybrid ways of working we apply with a focus on the office as a social hub that promotes social activities, cooperation as well as a combination of areas for independent work. You are offered internal career development both though time to spend on your personal development and through courses in relevant new technology to help you deepen your knowledge or move on internally to new challenges and roles.
We are incredibly proud that this culture and attitude has resulted in us being named a certified employer by Great Place to Work and have also been appointed one of the winners in Radar´s survey of suppliers in the "IT infrastructure and Operations" category for several years in a row.
What to expect
"Scandinavian" Culture

By working towards a safe and respectful environment where everyone´s voice is heard we want this to encourage all employees to take initiative and cultivate new ideas. This should be fuelled by collaboration, ideas and trust. Together we make a difference.

International Team

With us you are not just joining an IT, tech and software company; you are joining a worldwide and united team. We are one great family working in diverse teams and across different countries. This way, we create a space for international learning, which improves each individual and the company as a whole.

Growth and development

We believe that the way to reach our long-term goals together is by giving our staff the opportunity to grow and develop with the latest technologies at their fingertips. Supporting our staff on their wished career path and giving opportunities to keep developing within the company is a main goal we strive towards.

Work-life balance

Work-life balance is part of our DNA and with our new hybrid ways of working we want to enable a good mix of work from home with the opportunity to meet in person with your colleagues at our offices. We are very flexible when it comes to managing workload and time and believe work-life balance is essential in your wellbeing and needed to be successful.
Didn't see a vacancy that fully matches what you are looking for? Then connect with us and tell us what you are interested in, we will then contact you directly should something suitable become available.
2003
The first Basefarm Stockholm Office was opened
Basefarm was acquired by Orange Business Services
2018
2021
We moved to our new Office in Slona
Basefarm has rebranded to Orange Business Services
September 2022